The very new XTP XTENDED TENNIS PRODUCT-.Patent pending.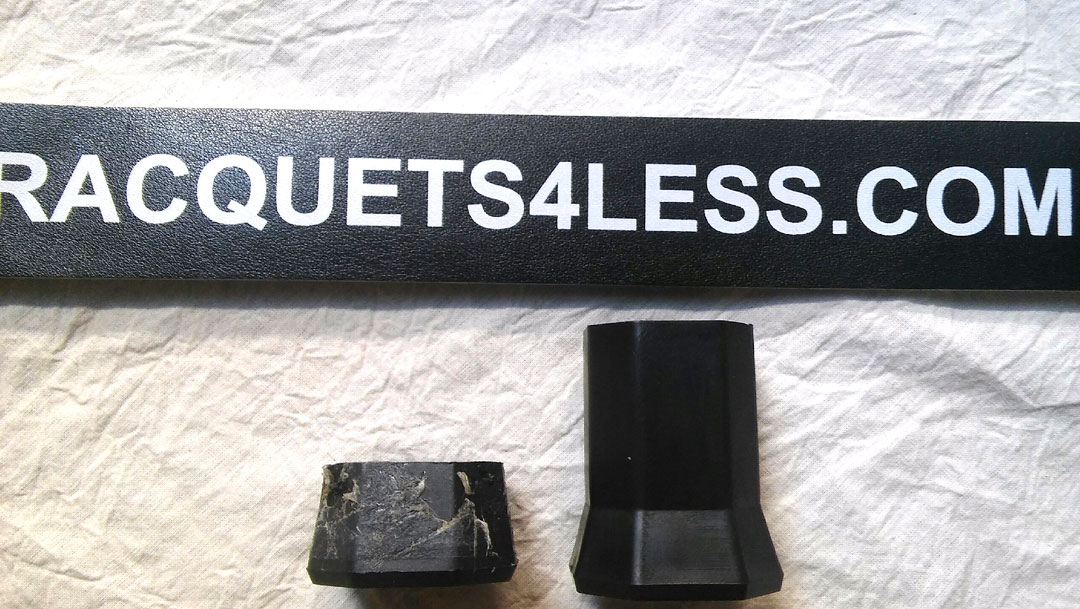 allows a player to VERY  easily by removing factory butt cap and installing the EXTENDED TENNIS PRODUCT to now add 1/2 inch or slightly more to overall length of a Tennis racquet or Paddle.
They now come in sizes L0/1 4.0 to 4 1/8,L2 4 1/4,L3 4 3/8,or L4 4 1/2..you can purchase these in single 1 ,2, 3,4 or 5 packs and can mix sizes if needed==we now ship worldwide.
Dealers Wanted.
SO if you ever wanted to just stretch that 27 inch Tennis racquet slightly by half and inch or so here is the very EASIEST way to do it.-simply take off old factory butt cap and install the XTP XTENDED TENNIS PRODUCT-works very well onPICKLEBALL, PADDLE TENNIS and POP TENNIS PADDLES.=19.99 each-or 2 for 29.99-or 3 for 34.99.-.4 for 44.99 and 5 – for 54.99 ,you can go to www.paddles4less.com for more info and purchase.