Ok we are officially committing to the Used Racquet Sales here at Racquets4less.com..
We have so many many new model Racquetball and Squash racquets comming out each year from the Major manufacturers like E-Force,Head,Pro Kennex,Gearbox,Wilson,Harrow,Ektelon that we have tried not to venture into the Used racquet department.But alas with all the responce from players seeking older discontinued models we have decided to embrace the USED RACQUET CATEGORIES of Racquetball and Squash..
With that said feel free to contact us with what you have in the way of used equipments in either racquetball or squash and we will see if its something we can purchase from you or use as a Trade-In on something you see on our site..It maybe you want to upgrade from older equipment to newer and we can work something out..
But we require that the used equipment be totally free of cracks or fractures in the frames..Broken Strings is something we can fix and is ok for us.Even broken bunper guards can be repaired by us,Also worn grips is not a problem and we can fix that..But under no circumstances do we knowingly want or sell broken frames…
We can save players money by this new category as lots of players know a slightly used racquet can play just as well as many new racquets,.
SO BRING US YOUR TIRED OLD RACQUETS AND WE WILL SEE IF WE CAN WORK IT OUT..
CURENTLY WE HAVE SEVERAL MODEL USED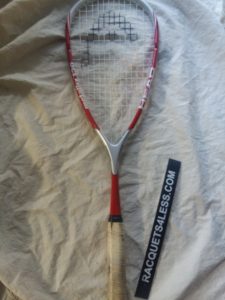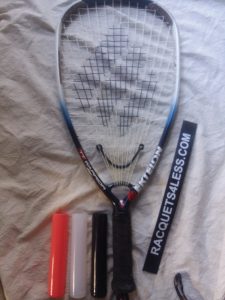 hi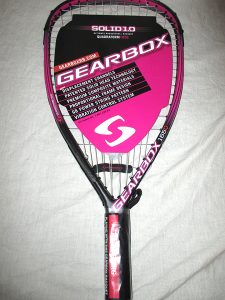 lignright" width="169″]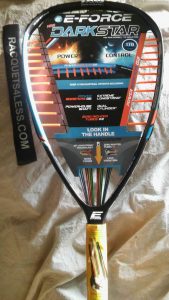 Used darkstar like new save on eforce [/caption]SQUASH RACQUETS LIKE THE HEAD FLEXPOINT 130 AND HEAD TITANIUM 170 AND TI HEAT SQUASH RACQUETS.
WE also curtently have some Ektelon Hydrid Hornet's and used Dark Star and even a few brand new never used Demo model TakeOver by Eforce.
We are getting new models in often so check our inventory periodically. And we recently took in 10 Gearbox Solid 1.0 170 quads that we have totally refurbished and are for sale now.
We also now have some Demo like new E-force Lethal Reload 170,190 racquetball racquets in stock.
W