Description
Hello,,we just got our hands on a great classic Snauwaert ellipse pro c ,,and it's in Great very very nice condition.
Says Snauwaert classics,,Developed by snauwaert research laboratories with the counsel of John Mac Enroe with signature nature logo.as seen in photo..NVC Noene Vibration Control..
MADE IN EUROPE in print.
18×18 string patern.
MCE 93.66 PC is suppose that's the headdize.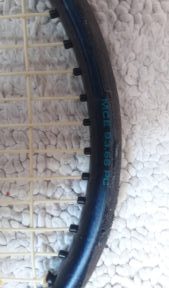 90.00 with free shipping in the USA..itd a 4.5 L4 grip,,has orginal leather blac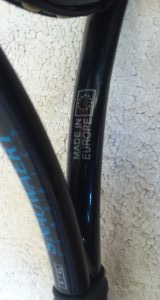 k grip,