Description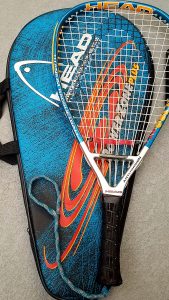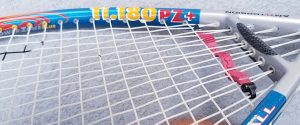 Head like new ti.180 pz racquetball racquet with full thermal cover,and new grip installed of your choice. 3 5/8'grip.with factory strings and vibration dampener included. Shows zero wear and tear like new.119.99 including shipping in USA.
Classic Head racquet orginal retail 200.00.
Hard to find this classic hard hitting 180 gram ti pz 180 from Head top of the lineline 22 inch frame a beast of a racquet  from Head the 180 gram was slightly heavier thud lots of power and durability.