Description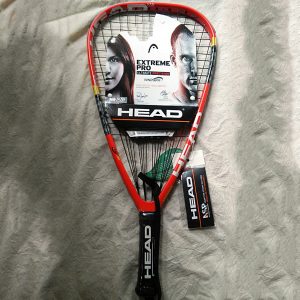 NEW Head EXTREME PRO RACQUETBALL RACQUET WITH ASP TECHNOLOGY,,With Inegra, SMALL GRIP,INNEGRA,FREE SHIPPING FREE RIM PROTECTION TAPE INCLUDED.
HAS THE ADAPTIVE STRING PATTERN TECH,165 GRAMS.ONLY 2 IN STOCK.169.99 .only 2 in stock ,small grip..this racquet has the ASP adaptive string pattern..can be strung 16 mains 16 crosses or 12 mains 16 crosses.also..and we have a like new Demo Extreme Pro strung with 12m 16m pattern for sale also like new condition. Cost is 139.99 free shipping call on this racquet small grip.
Free shipping in USA.