Description
E-force Next Gen Lethal 175 Quad = POWER AND CONTROL 175 GRAMS-RECOIL POWER RIDGE, $119.99 AND I WILL NOT BE UNDERSOLD FREE PRIORITY S/H IN USA. 100% CARBON FIBRE FULL MFG. WARRANTY 3 5/8 grip.and with this racquet .
And I will include a FREE E-FORCE Flypaper or OCTAPUS rubber grip for free a 10.00 value free included,shown in photo your choice of black red or blue-your choice just specify when check out……………….FREE RUBBER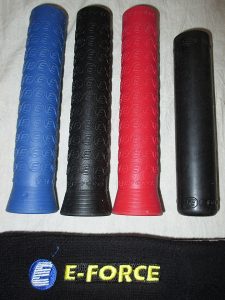 GRIP
Hard to find this CLASSIC e-force racquet at this great price.
Only a few in stock then gone.
I like the Nxt Gen better than the Reload models..Just SAYING.
Free rim protection tape for each racquet included.